Lawyer from Guangsheng & Partners is Included into the Foreign-Related Lawyer Talent Pool of the Beijing Lawyers Association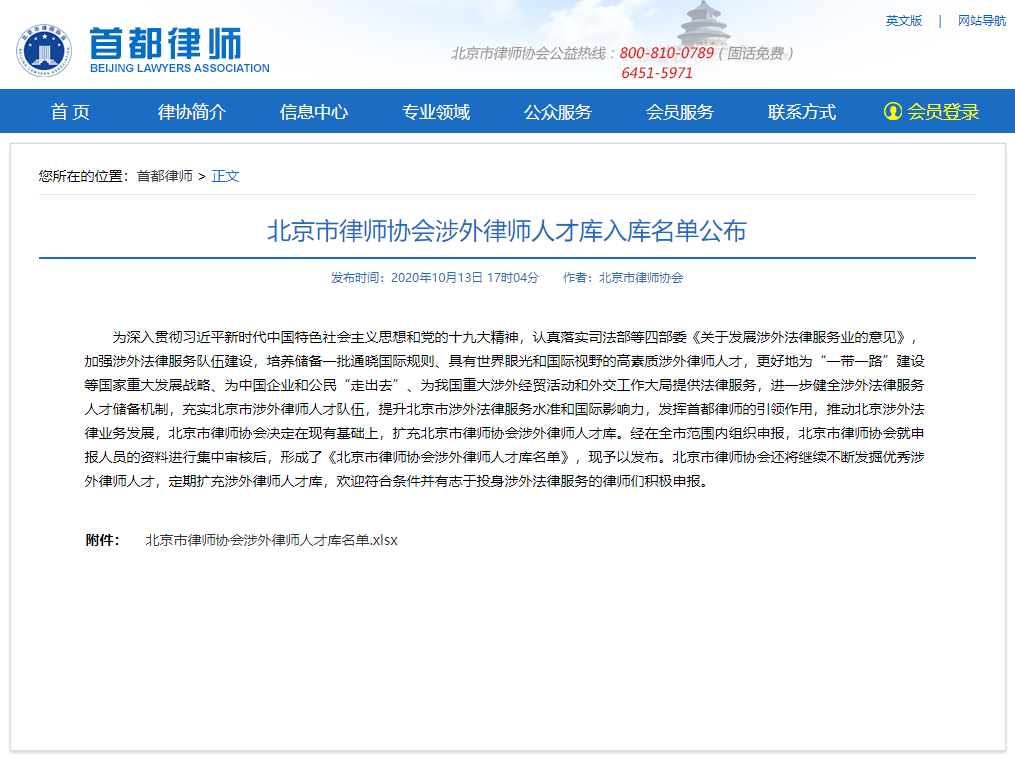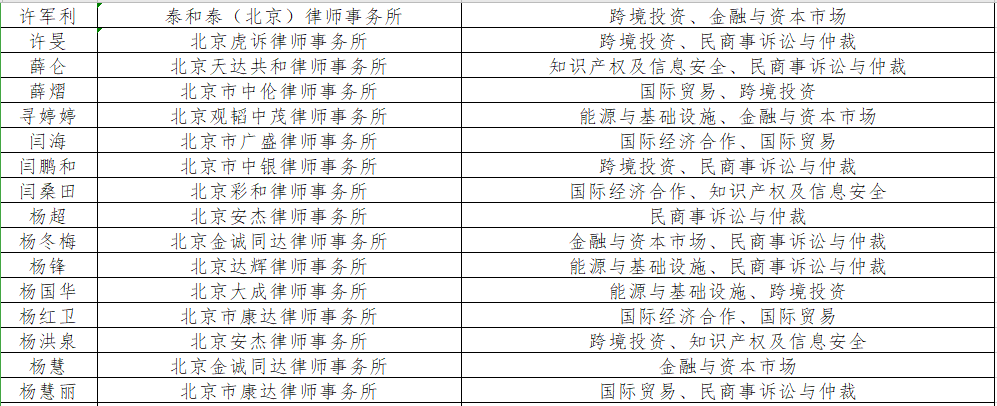 On October 13, 2020, the Beijing Lawyers Association made public the list of lawyers included in the Foreign-Related Lawyer Talent Pool, including Senior Partner Yan Hai from Guangsheng.
Mr. Yan Hai is an expert in international trade and WTO practice. He has been engaged in antidumping, countervailing, antitrust investigations and other legal services business, with nearly twenty years of rich experience in legal services. He has served as an investigation officer and a government legal counsel in the PRC Ministry of Commerce (MOFCOM). Mr. Yan Hai obtained his LLM from Georgetown University Law Center (US) with a fellowship, and his PhD on law with distinction from China University of Politics and Law. He also worked for a top-tier US trade law firm in international trade and anti-trust practices.
Since 1996, Guangsheng has been engaged in international trade and anti-dumping legal services. It has the strongest team of anti-dumping lawyers and professional accountants in China, including senior anti-dumping professional lawyers and accountants. The team has represented a lot of enterprises responding to anti-dumping, countervailing investigations initiated by different countries, and helped them to achieve zero rate in dumping investigations or no injury determination.
For more than 10 consecutive years, Mr. Yan Hai and his team have been included in a lot of well-known lawyers ranking list such as Chambers and Partners, Who's Who Legal, Legal 500 and ALB, etc. The team was selected as the "2018-2020 Year Best Law Firm in the Area of International Trade" recently.
In the future, Guangsheng will continue to explore the process of internationalization, strive to provide legal assistance for Chinese enterprises and citizens to "Going Out", and make contributions for expanding foreign-related legal services of Chinese lawyers, enhancing international competitiveness and building a brand of foreign-related legal service.