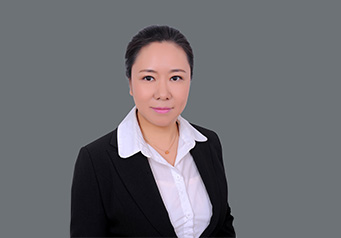 Han Sujuan
litigation and arbitration
Tel:010-64686663
Fox:010-64686221
E-mail:hansujuan6@sina.com


Ms. Han Sujuan's main area of practice is litigation and arbitration. In her long-term legal practice, she has not only mastered the knowledge of corporate, contract, labor and other laws flexibly, but also accumulated a wealth of practical experience. She has handled various types of domestic civil, criminal cases, administrative proceedings, foreign-related lawsuits, foreign-related arbitration cases with a significant impact, as well as non-litigation legal matters, especially the business of real estate and construction, finance and other aspects of business. She is proficient in Chinese and English.

Ms. Han also serves as legal adviser in a number of large enterprises domestic and abroad, in charge of the negotiations and contract drafting of major projects, the formulation of rules, regulations and legal training for the consultant agency after she joined GugangSheng & Partners. Prior to that, she worked at a large state-owned enterprise serving as the Director of Legal Affairs.

Ms. Han received her LL.B double degree in law and accounting, her postgraduate degree in Law. She also obtained the qualification of the National Corporate Counsel in 2002.